Do You Have A Project We Can Help With?
Our Services
At JEL Electrical we can design, supply and install bespoke electrical solutions for all project types, large or small. Our in-house expertise enables JEL to supply a "Complete Solutions Package" to our Clients unique requirements.
What we offer explained:
Electrical Car Charging
EV Charger
Like us, you may have noticed the increased number of electric cars on our roads, resulting in greater demand for an expansion of current EV Charger infrastructure. As an accredited member of with the Office For Low Emission Vehicles, JEL Electrical have become a trusted installer of EV Chargers under the OLEV grant.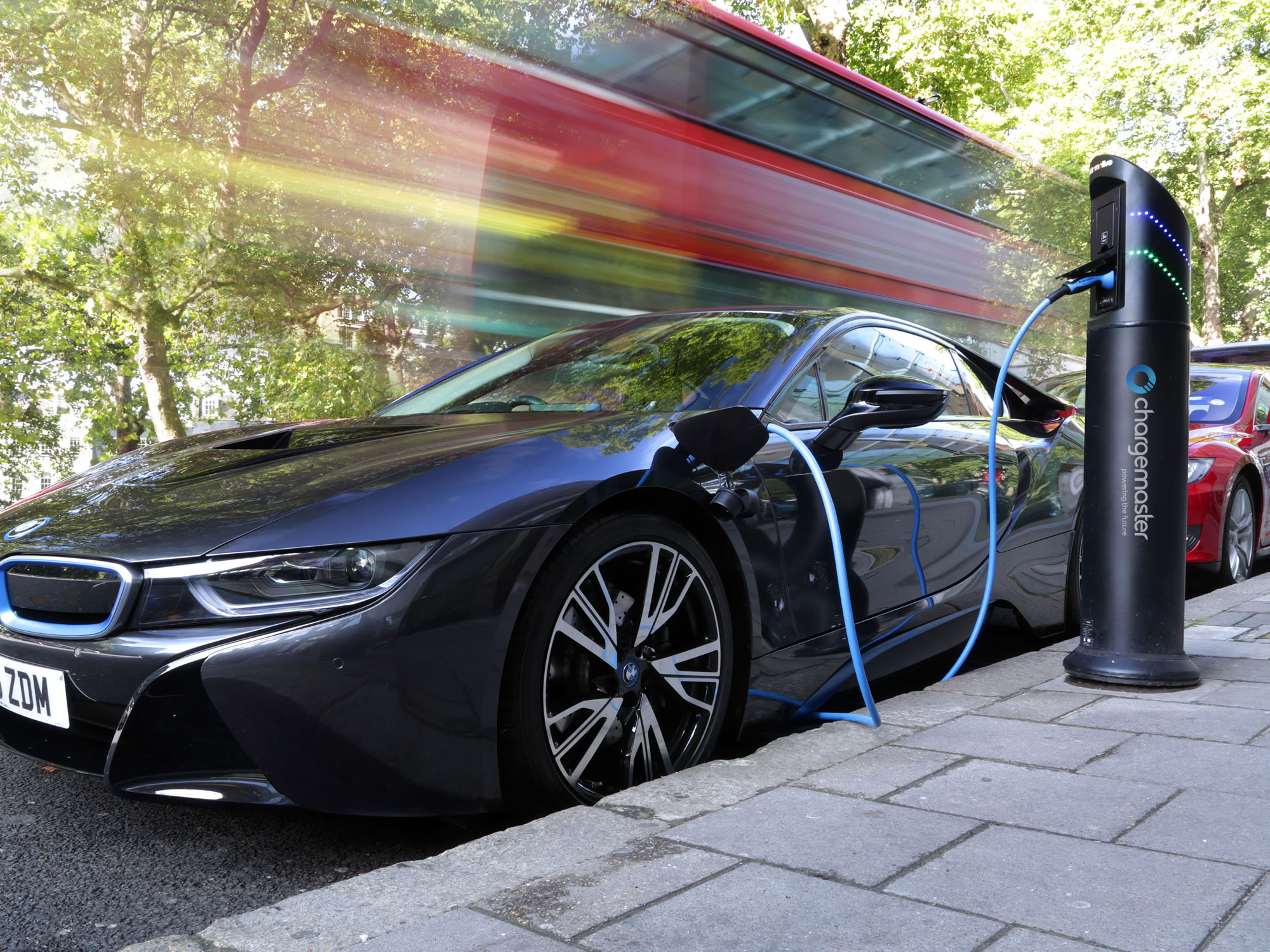 What are the benefits to install an EV charger?
The greatest appeal we find our clients to have about EV chargers is the reduction in costs; providing you with the opportunity to invest those savings elsewhere. However, the benefits don't stop there, particularly for commercial businesses:
• Supporting the environment – a simple way to reduce pollution
• Can increase visitors to particular shops and locations, resulting in greater revenue for businesses and communities as a whole
• Low maintenance – the chargers are simple to install and easy to maintain
• Opportunity to offer advertising on the station(s) – an extra revenue stream
• Improved Corporate Social Responsibility – a potential bonus attraction for clients and employees
Our experienced team install chargers for both commercial and domestic clients across Wirral, Liverpool and the North West as well as other surrounding areas.
Should you want to know more about potentially installing an EV charger, contact us here to speak with a member of our team.
We are EVHS Authorised Installers and you can see our authorisation letter by clicking here
We are also Authorised WCS Installers and you can see our authorisation letter by clicking here
Mood Lighting
JEL specialise in innovative forms of mood lighting and are able to diffuse light in creative ways using cutting-edge technology. Our experienced team can design a lighting system which can alter the look and feel of a space by the touch of a button.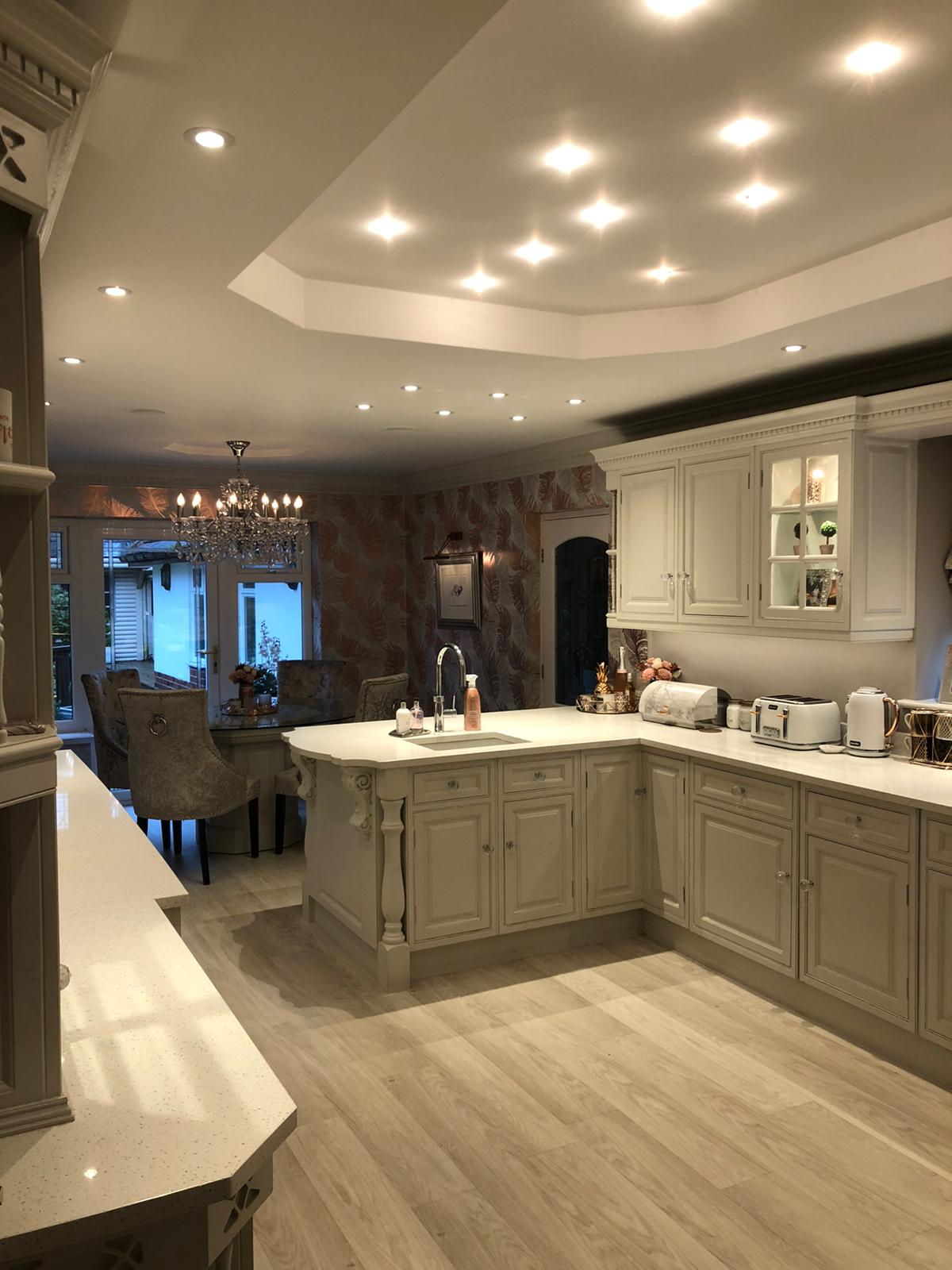 Mechanical
JEL provide a wide range of mechanical services including ventilation extractors and space heating solutions for large commercial units to small boilers for domestic use.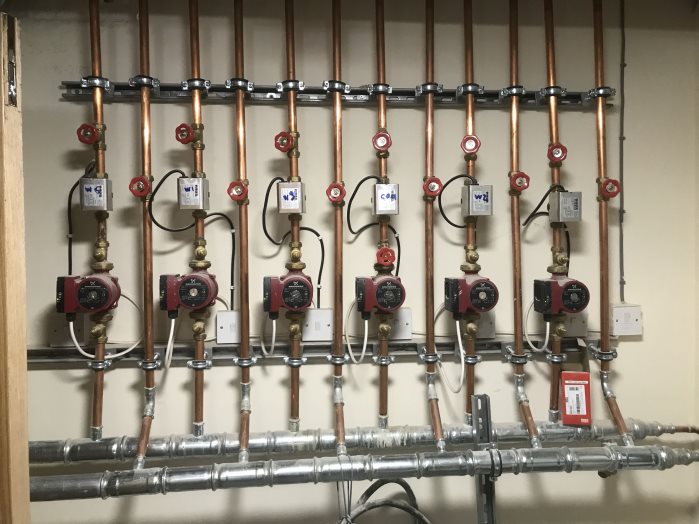 Complete/Partial Rewires
JEL have vast experience of dealing with complete or partial rewires and are able to complete these around staff and customers with minimal disruption. We impose increased Health and Safety practices to ensure no incidents occur and have an impeccable track record.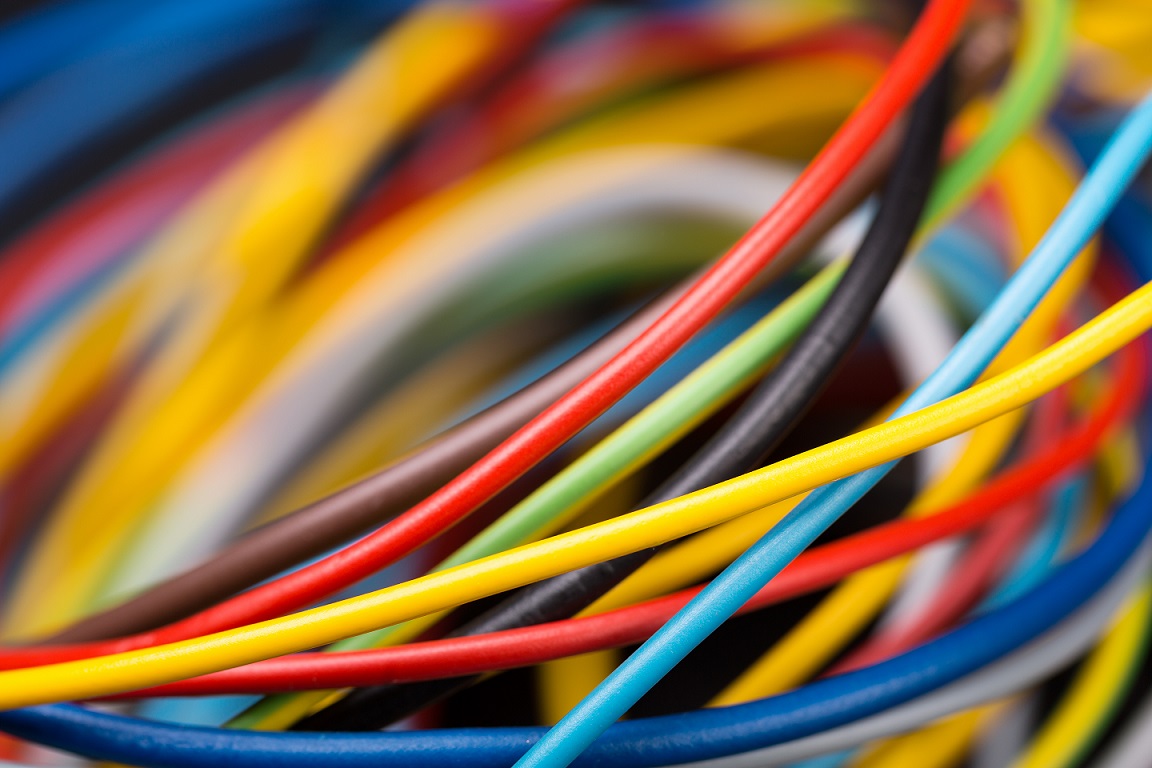 Display Lighting
JEL are able to design bespoke lighting systems for small, medium and large projects. We have vast experience of dealing with display lighting and these can be controlled via a panel or via remote control.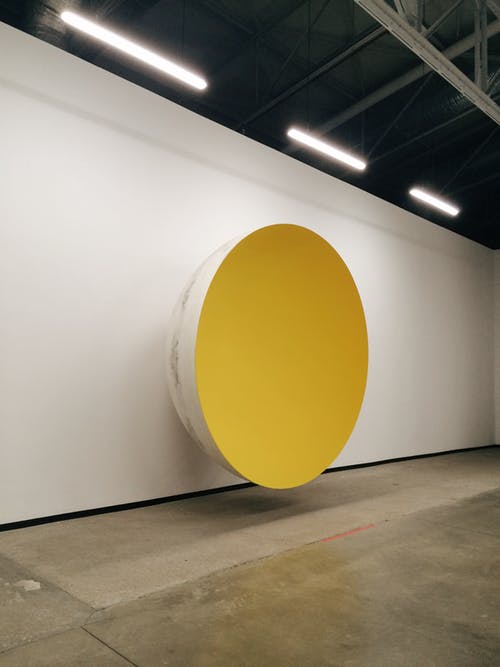 Maintenance and Repairs
JEL have a team of experienced engineers who carry out regular maintenance surveys for our Clients to ensure their products are working efficiently to prolong their life and ensure reliability. We also offer an emergency call out facility for all our Clients should the need arise.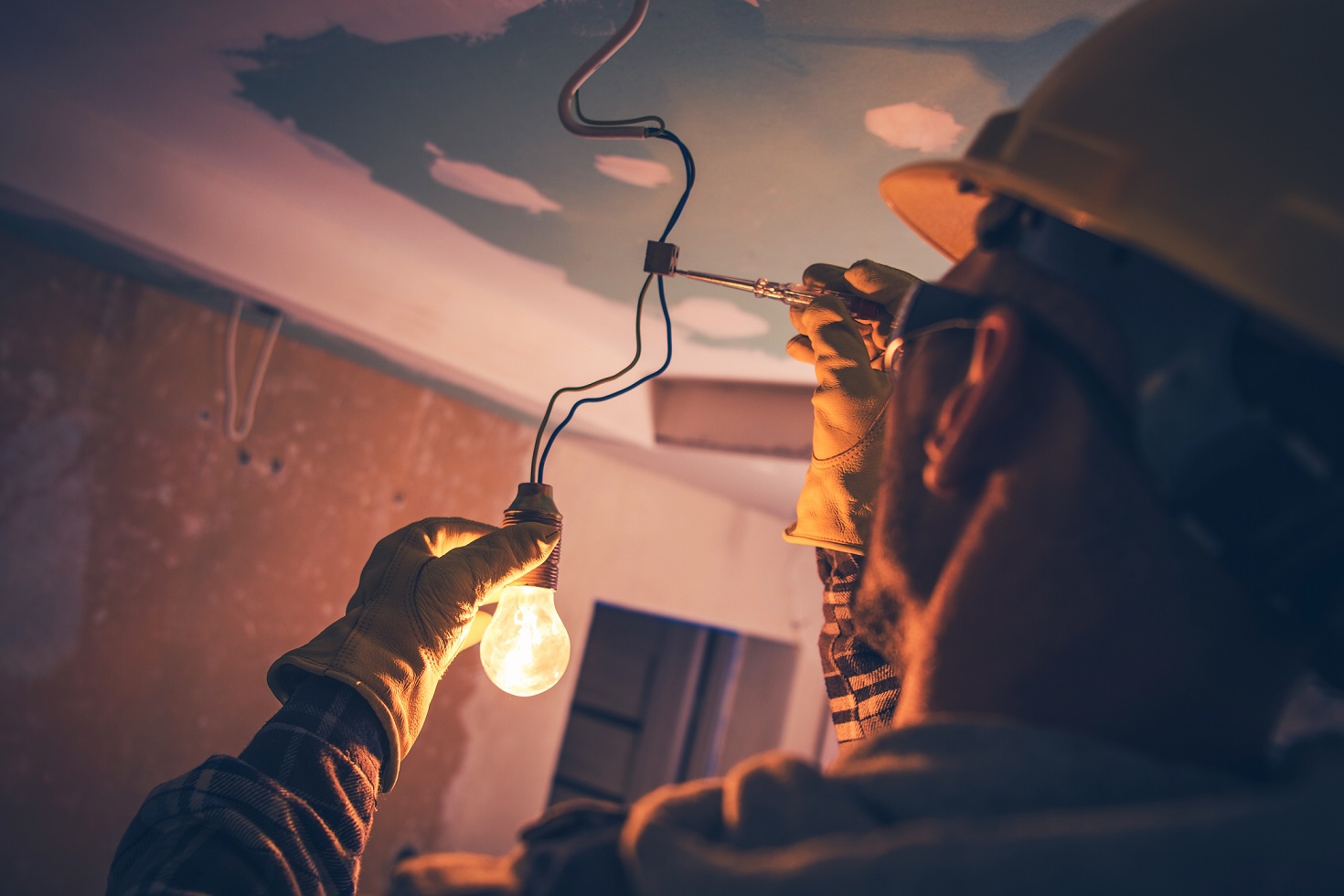 Portable Appliance Testing (PAT)
JEL offer Portable Appliance Testing for all appliances with a mains plug. JEL ensure our Clients fulfil their legal obligations with regard to equipment safety.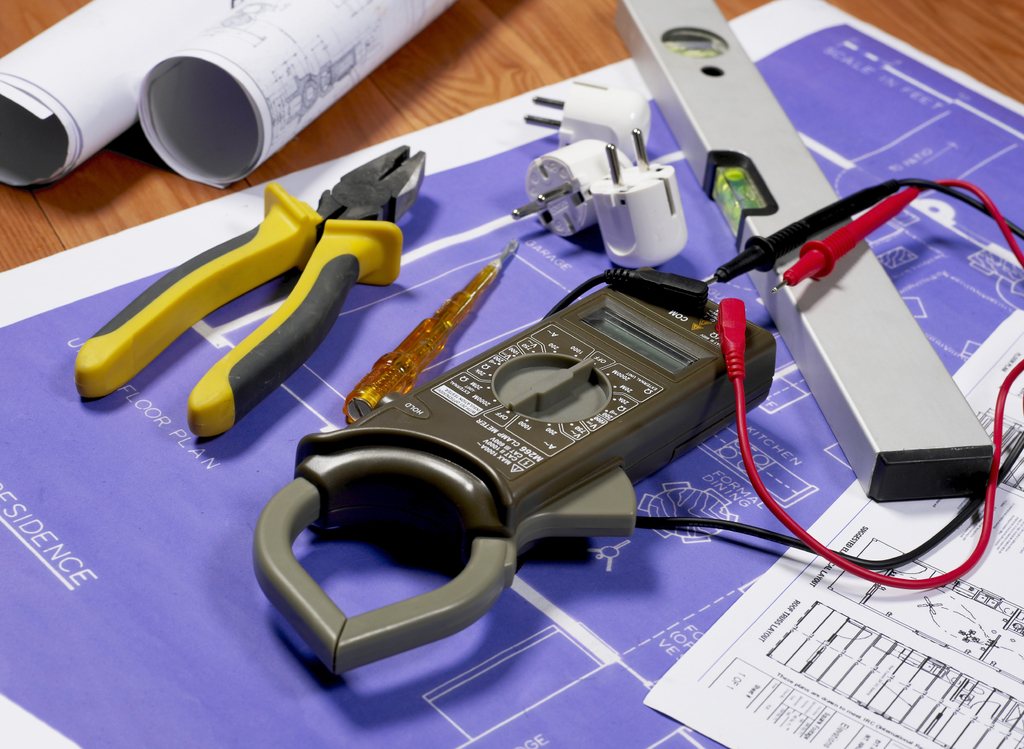 Periodic Inspection Report (PIR)
JEL offer Periodic Inspections to report on the condition of existing electrical installations to identify any deficiencies. These comply to BS7671 (17m Edition).
A periodic inspection will:
. Reveal if any of your electrical circuits or equipment is overloaded
. Find any potential electrical shock risks and fire hazards in your electrical installation
. Highlight any lack of earthing or bonding
. Highlight any wear and tear or other deterioration on all equipment installations.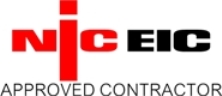 Security Alarms
JEL's approach to intruder alarms and security alarm systems ensures that your bespoke system is user-friendly, simple, trouble free and effective at protecting your business, employees, visitors, information and assets.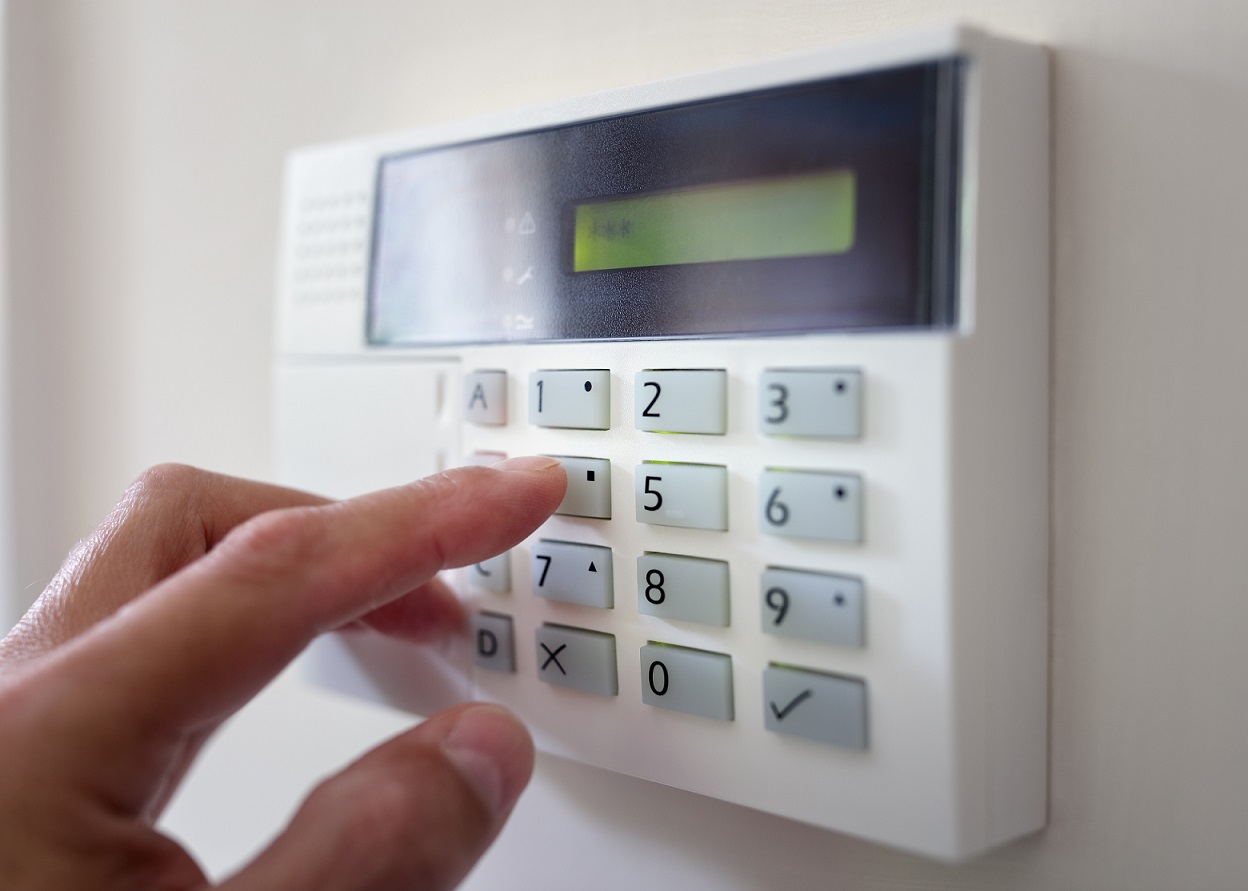 CCTV
JEL are able to supply & install state of the art Closed Circuit Television equipment & software enabling you to monitor and protect your sites remotely from any PC, PDA or mobile phone.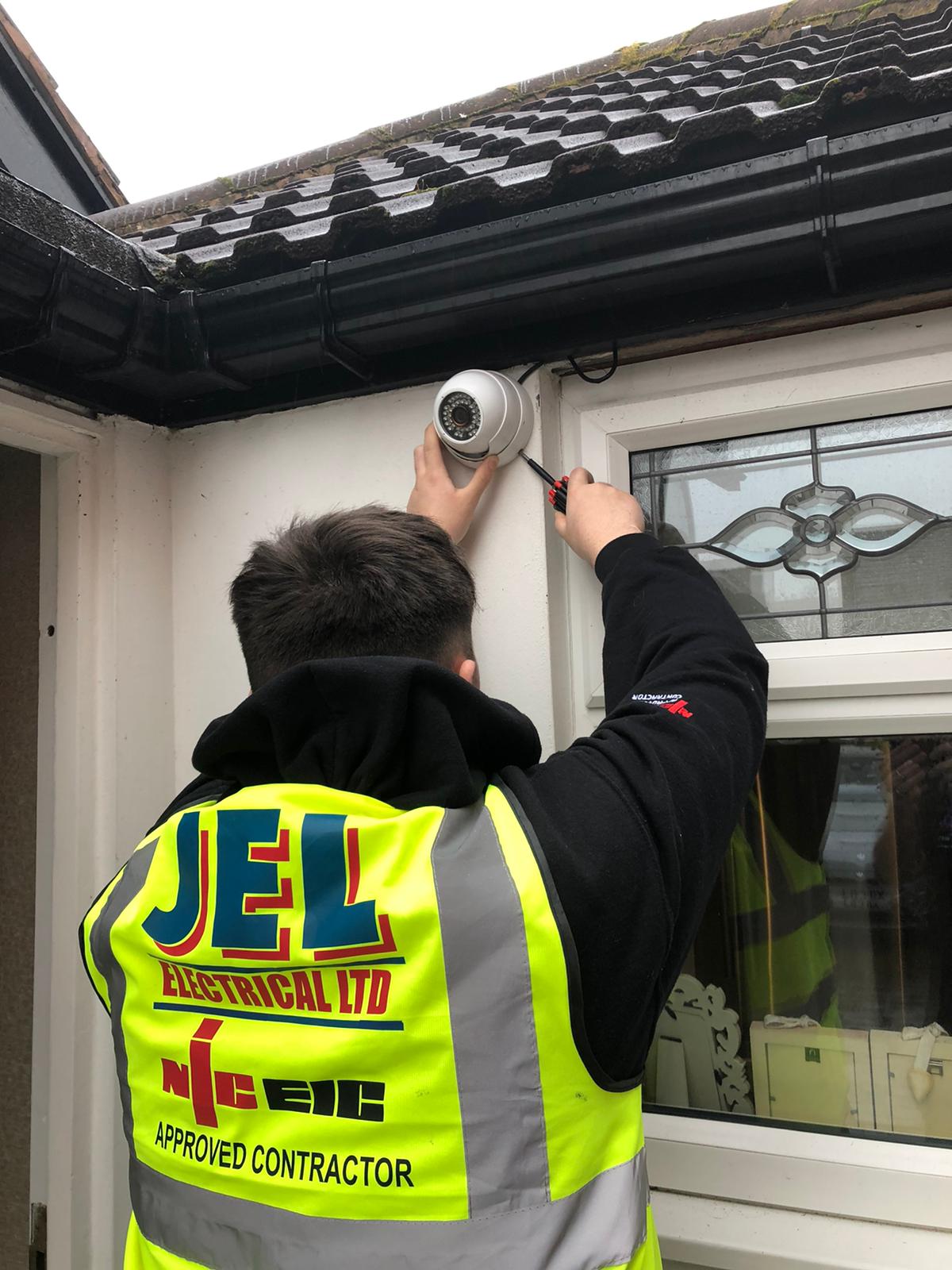 To request a quote, simply complete our contact form below and a member of our team will be in touch as soon as possible.